August-
September 2015
Family in Focus
------------------
news about the denomination

The following news items apply to (or affect) the Free Will Baptist denomination scattered across the nation and around the world.To read more about Free Will Baptists and the various departments that make up the national organization, visit www.nafwb.org.

Board of Retirement Seeks Accounting Representative
Antioch, Tennessee—The Board of Retirement is seeking to fill a full-time office position for accounting administrator. The position will require, but is not limited to: accounting, bookkeeping, promotion, and personal finance education. Travel will also be required. The applicant must be willing to relocate to the Nashville, Tennessee, area.
Job Title: Accounting Administrator
Skills and Strengths: Should have positive attitude, be a team player, a creative problem solver, and a self-starter. He should be dependable, detail oriented, possess excellent organizational skills, and be comfortable multi-tasking.
Description of Position:

Responsible for accounting/bookkeeping


Maintain and updating our custom database


Travel and promotion of office


Weekly payroll


Responsible for filing 1099s at end of year and 941 and 945 reporting


Must become expert in 403(b)(9) plans as well as other types of retirement


Financial reporting


Responding to clients' emails and phone calls in a professional and knowledgeable manner


Presentations for office
Qualifications
Be a follower of Christ


BS in accounting, business administration or like field


Experience working in accounting/bookkeeping


Skills in Excel and Lotus


Good oral and written communications


Strong financial understanding


Strong personal finance philosophy


Willingness to travel


Have relationship with Free Will Baptists
Bonus

CPA or MBA


Working knowledge of FileMaker Database programming
If interested in the position please send the following to John Brummitt: resume, personal/professional references, Christian testimony, and personal finance philosophy.
Mail: Board of Retirement, Attention: John Brummitt, PO Box 5002, Antioch, TN 37011
Family Ministries to Sponsor Regional Conference
Greenville, TN—Free Will Baptist Family Ministries will sponsor a regional conference September 28-29, to address the theme, "Defending Biblical Marriage and Traditional Marriage in a World of Shifting Values." The conference will begin and end at noon.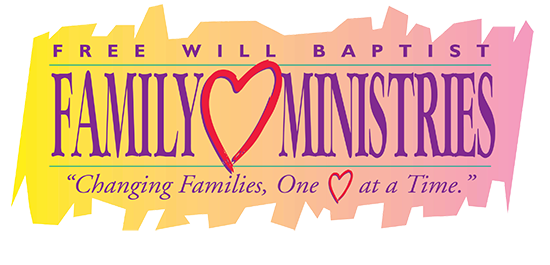 Keynote speakers include Dr. David Gibbs III, President and General Counsel of the National Center for Life and Liberty; Dr. Matt Pinson, president of Welch College; and Dr. Eddie Moody, Christian pastor, counselor, and chairman of the Psychology program at East Carolina University.

Registration is free for pastors and church leaders, and lodging is available. For more information, visit www.fwbfm.com or call (423) 470-2100 (conference) or (423) 278-1562 (lodging).