October-November 2020
Around the Corner
------------------
news about the denomination

The following news items apply to (or affect) the Free Will Baptist denomination scattered across the nation and around the world.To read more about Free Will Baptists and the various departments that make up the national organization, visit www.nafwb.org.

---
2021 Nominations Requested
Antioch, TN—The 2020-2021 Nominating Committee, which will serve through the national convention in Memphis, Tennessee, is prepared to receive nominees for the 2021 election, according to Jeff Blair (OK), committee chairman.

The committee will meet in December via ZOOM and compile a report offering a single nomination for each position to be filled. The report will be presented to delegates at the 2021 convention.

The following board and commission positions will be filled in 2021: Home Missions/North American Ministries (3), Board of Retirement (3), Free Will Baptist Foundation (3), Commission for Theological Integrity (1) Historical Commission (1), Media Commission (1), Music Commission (1), General Board (11), Executive Committee (3), and General Officers (4).

The following boards do not elect members in 2021: IM, Inc; Randall House Publications; Welch College; and WNAC.

Nominations, accompanied by a brief resume, must be submitted exclusively to the chairman on or before November 27. Download the nomination form at www.nafwb.org/nominations.

Contact Chairman Jeff Blair:
Nominating Committee
7274 E 570 Rd,
Locust Grove, OK 74352
---
Dr. Thom Rainer to Headline 2020 Leadership Conference
Nashville, TN—The 2020 Free Will Baptist Leadership Conference returns to Nashville Airport Marriott December 7-8. Pastors, church leaders, and denominational leaders from across the country will gather to explore the theme "Refresh," with an emphasis on church health.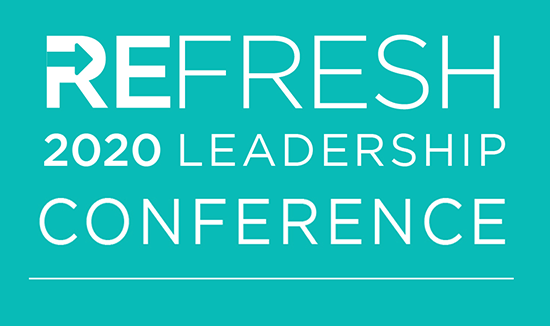 Monday and Tuesday evening keynote sessions will feature Dr. Thom S. Rainer, founder and CEO of Church Answers, an online community and resource for church leaders. Prior to founding Church Answers, Rainer served as president and CEO of LifeWay Christian Resources and was the founding dean of the Billy Graham School of Missions and Evangelism at The Southern Baptist Theological Seminary. Rainer is a 1977 graduate of University of Alabama and earned M.Div. and Ph.D. degrees from The Southern Baptist Theological Seminary. He has authored more than two dozen books, including I Am a Church Member, Breakout Churches, Autopsy of a Deceased Church, Simple Church, Raising Dad, The Millennials, Simple Life, Essential Church, and Who Moved My Pulpit?

"Dr. Rainer is regarded as one of the leading voices in church health and revitalization," notes Executive Secretary Eddie Moody. "We are glad to welcome him to the Leadership Conference, and we encourage all Free Will Baptists to take advantage of this opportunity to hear him speak."


On Tuesday, a broad slate of training seminars will offer practical instruction on a number of topics important to building and maintaining a healthy church. Throughout the two-day conference, attendees will renew friendships during banquet-styled meals and enjoy their stay in the award-winning Marriott property.

Leadership Conference Schedule
Monday, December 7

3:00 p.m. Registration
5:30 Supper
7:00 Evening Session | Speaker: Dr. Thom Rainer
8:30 Refreshments

Tuesday, December 8

8:00 a.m. Breakfast
9:00 Workshop Block 1
10:00 Workshop Block 2
10:50 Refreshment Break
11:10 Workshop Block 3
Noon Lunch
1:30 p.m. Workshop Block 4
2:00 Nominating Committee Meeting
2:30 Workshop Block 5
3:30 Workshop Block 6
5:30 Supper
7:00 Evening Session | Speaker: Dr. Thom Rainer
8:30 Refreshments

Tuesday Workshop Schedule

Block One - 9:00 am

Best Practices for Better Boards: Five Best Practices and Five Worst Habits (Ron Hunter)

Gospel Unity in Cultural Diversity: A Biblical Approach for the 21st Century American Church (Jose L. Rodríguez)

Can Churches Do Bible Clubs in Public Schools? (Jeff Nichols)

Block Two - 10:00 am

Creating a Strong Social Media Strategy for Your Church (Lena Wooten and Lauren Biggs)

Implementing Discipleship Groups (Jeff Jones)

Our Skeptical New Generations: Revitalizing the Church as a Place for Wonder (Pedro García and Aaron Pontious)

Block Three - 11:00 am

Revitalizing Associations (Matt Pinson)

Changing Our Tone, Not Our Tune: Moving the Church Past the Rhetoric to Relevant Pro-Life Ministry (Jim McComas)

Women in the Church: A Free Will Baptist Perspective (Christa Thornsbury)

Block Four - 1:30 pm

How to Recruit Volunteers (Dr. Brad Ransom)

Faith and Science: The Responsibility of the Church in the 21st Century (Dr. Ian Hawkins)

Block Five - 2:30 pm

Creating a Wow! Factor for Your Church (Dr. Brad Ransom)

Off the High Dive: Beyond the Basics of Church Promotion (Eric Thomsen)

Block Six - 3:30

Generating Momentum (Dr. Brad Ransom)

Three for Thirty (Dr. Eddie Moody)